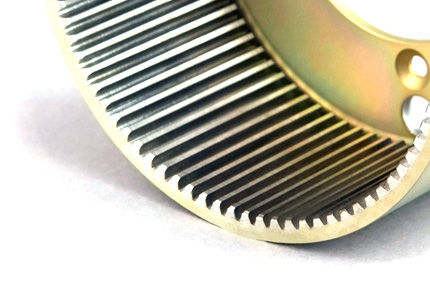 Machines may make parts, but it's the people who make the machines and processes work well. Lee's unique management team is composed of experienced machinists so they know how the business works and how to keep it running smoothly.
Our manufacturing staff is comprised of long-time employees, some of whom have worked here for more than 30 years.   They are teamed with newer employees to ensure that the company retains knowledge and a stable manufacturing future.
Laszlo "Lee" Molnar, CEO
Born in Hungary in 1934, Lee received training as a machinist apprentice before emigrating to America in 1956.  He worked for Case Industries and North American until he created Lee's Enterprise in 1974.  Lee's old-world standards, values and work ethic was passed on to his two sons who have assumed day-to-day operation of the company.
Tom Molnar, President
Tom graduated from UCLA in 1992, taking over sales, marketing and administration of Lee's Enterprise.
Mike Molnar, Production Manager
Mike became the production manager in 1988 and has continued in that role as the company's floor space has increased and its production has grown.
Together, Tom and Mike have created a customer-focused organization that is focused on making our customers more competitive.  They continue to build our teams, enhance efficiency of processes and introduce new tools and technologies.
 Decades of experience
We are proud that many of our key employees have started with us and kept their experience with the company.  We are proud of our team, their dedication and their skills.
Quality Manager: started as a machinist  in

1980

.
Engineering Manager: started as a machinist in

1973

.
Manufacturing Manager: started as a machinist in

1980

.